3 Ways a Home Theater Beats Going to the Movies
You can enjoy a cinema-quality viewing experience in your Rancho Santa Fe, CA, home without the hassle of trekking to a theater.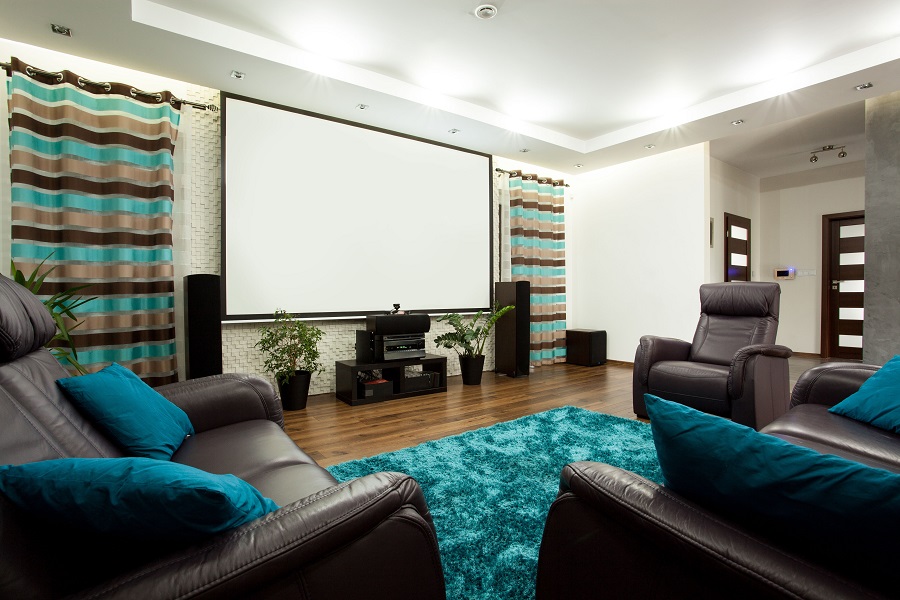 It used to be the case that watching a movie at home couldn't possibly compete with going out to a theater. There was simply no way for home displays and sound systems to match the quality you got at your local cinema. To get that premier experience, you'd have to head to the multiplex and suffer whatever came your way, from obnoxious audience members to projection difficulties.
Thankfully, today it's easy to replicate the theater experience from the comfort, convenience and privacy of your home. In case you're not sure about abandoning your area cinema just yet, here are three major reasons why you want a home theater installation in your Rancho Santa Fe, CA, home.
SEE ALSO: The Importance of a Professional Home Theater Installation
HOME THEATERS ARE MORE CONVENIENT
Maybe you're lucky and have a theater within a close distance to your home, but chances are your nearest place to watch a new theatrical release is several miles away. And your local theater only shows certain movies at certain times of day, which may not line up with your schedule. When you get to the theater, you have to find parking, which may be a challenge if the theater is in a mall or other crowded locale. Heaven help you if you get to the theater too close to showtime, because then you'll be spending the next few hours uncomfortably looking up at the screen from the front row.
If you opt for a custom home theater, these problems disappear instantly. You don't have to leave your house, you don't have to fight for a parking spot, you can watch movies on your schedule, and you know you'll have the best seat in the house.
YOU CONTROL THE VIEWING EXPERIENCE
Maybe you've been lucky and never had an unruly audience ruin your experience of watching a movie, but it's unlikely. In the age of smartphones, many theatergoers are totally oblivious to how their phones can ruin a movie for others. Even if the audience keeps their phones off, you could get some obnoxious patron who won't stop talking or laughing too loudly.
A custom home theater lets you control every aspect of how you watch a movie in an ideal viewing space. You control your display, your speakers, even your lights and shades from one control interface. Your audience is your family and friends, and even if they have to take a phone call, you can pause the movie to minimize the interruption.
YOU CAN GET THE SAME AUDIO AND VISUAL QUALITY AT HOME
Unless you spring for an IMAX ticket, many theaters these days use Sony 4K projectors and Dolby Atmos surround sound systems to deliver crystal-clear images and audio. For many years these technologies were either unavailable or prohibitively expensive for consumers, but now you can incorporate those same systems into your home theater.

Whether you opt for a projector or a more traditional display, it's easier and cheaper than ever to get 4K picture for your home theater, even for very large screens. We also install Dolby Atmos systems to give you genuine theatrical sound. Why bother leaving the house when you can get the same level of image and sound quality without the hassle of going to the multiplex?

If you're a dedicated movie buff, now is the time to bring the experience of the theater to your home. To find out more about our custom home theater solutions, call us at (858) 798-9130. You can also click on the chat box in the corner of your browser or fill out our online contact sheet.

No video selected.