Three Must Haves for Your Custom Home Theater
One Touch Living Gives You Incredible Ideas for Your California Cinema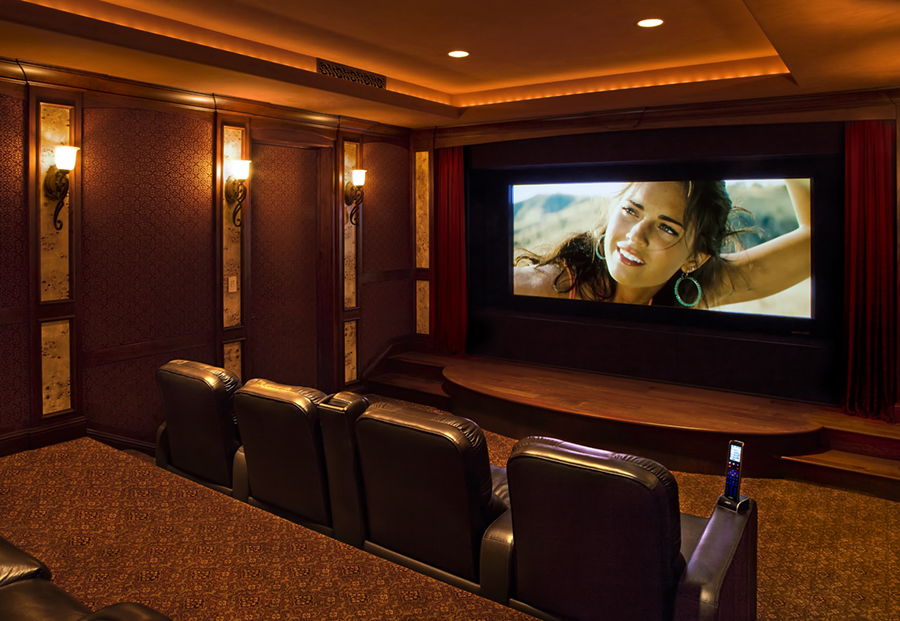 While living in San Diego, Rancho Santa Fe, or La Jolla California, you are certainly closer to all the Hollywood action. All of the buzz about the best films may make you want a special place to enjoy movies and showcase your favorite entertainment. Custom home theaters are a comfortable and convenient way to experience films as the director intended.

However, we know that deciding to start a home theater installation can seem daunting—especially when you are just getting started with smart home automation. But the professionals at One Touch Living have extensive experience and can walk you through the process of creating the custom home theater of your dreams.

Whether you have a certain theme in mind, or need help designing a stunning interior, we can deliver high-quality sound, digital projection, and lighting controls. Regardless of the scope of the project, every home theater needs the following three essential pieces in order to impress family, friends, or even a potential business partner.

1. Supply Comfy Seating

Do you like reclining on a comfy sofa or lounging in a leather chair while you queue up your favorite film? Not only do the perfect furniture pieces add to the theme and style of a space's interior design, but they also set the tone for your entire entertainment experience. One Touch Living has access to a variety of seating options. Let us know what your favorite style and colors are, and we'll order and install them for you.

2. Deliver Superb Screens

Have you ever noticed the difference between standard screens, high definition, and 4K Ultra HD TV? The comparison is night and day! Choosing the right screen is an integral part of designing and installing a theater. One of our most popular manufacturers is Sony, which delivers picture quality that is so lifelike, it's like looking through a window. Also, adding a Kaleidescape movie server provides fast access to one of the largest databases of movies in the world.

3. Capture Amazing Audio

Now that surround sound has entered the homes of millions of people, it has become a standard feature of home entertainment. Companies like our partners Olympica and McIntosh help reproduce the magic of a performance with their audio solutions, and offer custom products as well. Your speakers will look good and give amazing performance because we know both are essential to being the ultimate entertainment host.

Whether you are a film fanatic or a Hollywood star in Southern California, call One Touch Living to start constructing and installing your own custom home theater. We'll make you feel like you are right on the red carpet.

No video selected.