How a Whole House Audio System Delivers More Music Options
Unique Ways to Control Your Music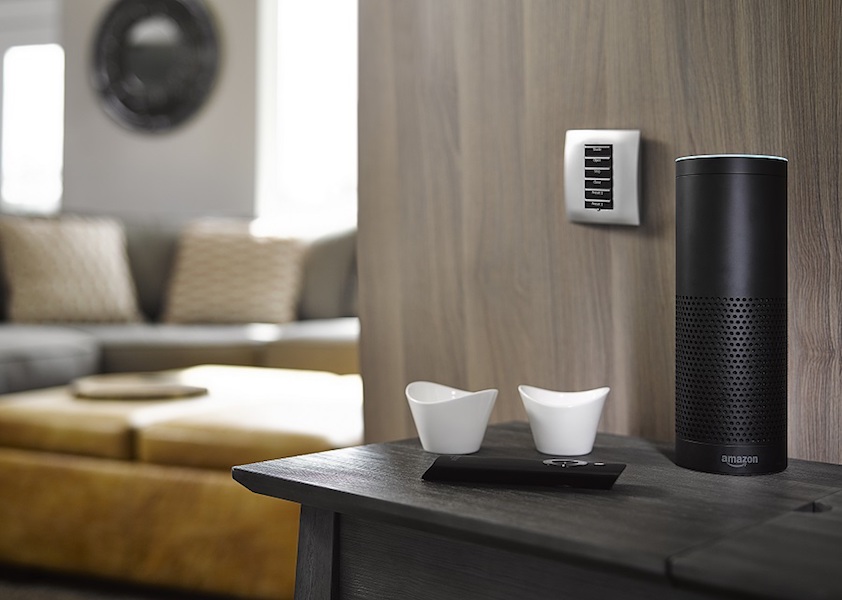 To fully enjoy a whole house music system you definitely need high-quality speakers, receiver and control system. But are your controls flexible? Can you manage your music quickly and easily according to your own personal preferences? Our control systems allow you to create playlists, purchase new music, and schedule scenes in a simple yet effective way. Keep reading to learn more.
SEE ALSO: Why is a Professionally Installed Music System Better?
Voice Control Options
The newest and most exciting feature in today's smart home is voice control. To manage your music using your voice, you are going to need Alexa—the personal voice control assistance by Amazon.
After you register Alexa with your Amazon account, you automatically have access to your Amazon music library and audio books. Amazon Prime members also have access to free music stations, playlists and more than 2 million free songs.
You can tell Alexa to play music according to the artist, genre, album or playlist title. Here are some different commands you can use with Alexa:
Alexa, play that song that goes, "I want something just like this…"
Alexa, play the top hits from 1999.
Alexa, play cocktail party music.
Aside from playing music according to titles and genres, you can access smart scenes like "welcome home" and "party." All you have to do is create your music playlists ahead of time and then save them with other settings—including lighting, security, video and more.

Wireless Control Options

With a strong home network, you can quickly and easily stream music throughout your home using a connected device—including both Android and Apple products. Open an app on your iPad to change the song while you are cooking in the kitchen, or change the genre with your Apple Watch while you are working in the garage.

Wireless music is especially convenient as you finish tasks and work at home or at the office. You can play the same song on all your speakers while you clean, or just stream a radio station in one room while you read a book or finish a project. Using our app is as simple as swiping, pressing a button and then continuing your day.

Remotes and Keypads

One Touch Living also has options for individuals who want to keep a remote handy or buttons on the wall for fixed access. Our smart home remotes have buttons for music channels, TVs, security, and many other features in your house. Everything is there on one device for your convenience. You can save your favorite radio station on the remote and access them with a unique password.

Keypads live on your wall, so they are a more permanent solution. Along with lighting controls and other smart scenes, add a favorite music station. If you are an audiophile, you will love walking in the door and simply pressing a button that says, "Hit Songs." These stations will fit your lifestyle perfectly. Since our team does custom projects, we can tailor your home to match your unique lifestyle.

Ask us more about the options we have for music controls and systems.

No video selected.