Elevate Your Lifestyle with The Nation's Premier Control4 Dealer
Live Brilliantly with Home Automation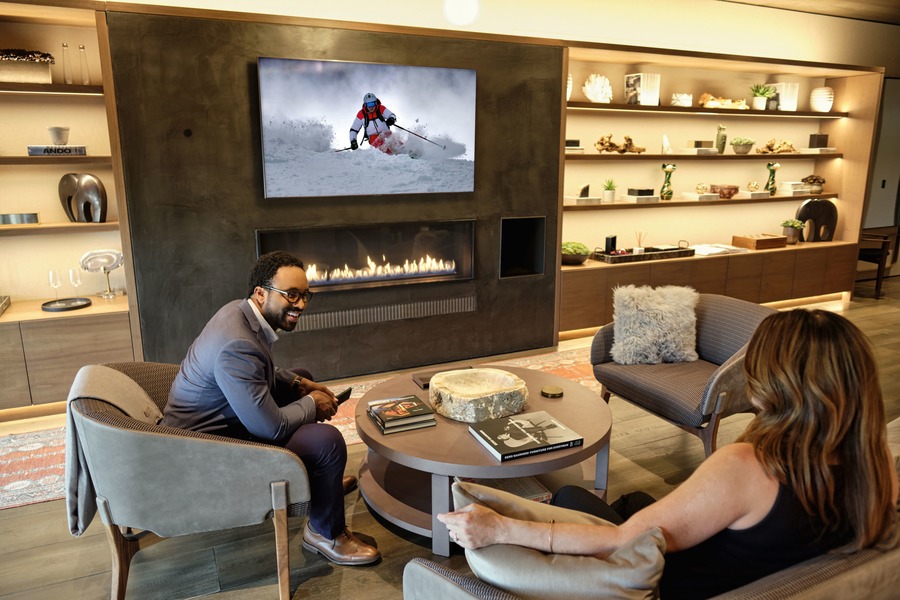 The luxury of a smart home is the way technology simplifies your environment, making you happier, healthier, and more comfortable. As a Control4 dealer, our first job is to listen to your needs. Before any equipment is specified or a quote is generated, we look to understand how your habits and desires dictate the way your home needs to run.
Whether you are looking to bring more balance to your day, enhance the way you enjoy movies and music throughout the house, or feel more secure, the system should react to you automatically. The interfaces and interactions should be instinctual, natural as a conversation between friends.
If you are ready to make your Del Mar, CA home more attuned to you, then continue reading below to find out more!
See Also: Improve Your Home Wi-Fi with an Expert Installation
Better Interfaces
Control4 started with the idea that intelligent home automation should make life easier with intuitive interfaces that keep you informed and in control. Whether in the bedroom or on vacation in the Bahamas, you never need to be out of touch, manage and maintain your property the way you see fit.
Your Favorites
The newest update from Control4 includes redesigned pages and devices that give you access to the functions and details you need instantly. The all-new customizable favorites dashboard places your most frequently used icons and rooms on the main page; now, you use fewer taps and touches.
At Your Fingertips
Neeo is the remarkable Wi-Fi-enabled handheld controller lauded and loved by technical magazines and luxury homeowners like you. The remote combines just the right amount of tactile hard buttons and a smooth super-bright touchscreen. Use the pull-down menus to lower the shades, then adjust the TV volume or channels without looking down.
The Power of Your Voice
Your voice has the power to create more intimate relationships with people and your home. SnapAV, Control4's parent company, offers an exclusive partnership with Josh.ai, the innovative and sophisticated interface that is changing how you interact with devices. Using discrete microphones, the system control lights, and more with natural sentences.
Work with the Best
One Touch Living is recognized as the nation's number one Control4 dealer, and we are dedicated to making your smart home dreams come true. Are you ready to take the next step? Click here or give us a call at (858) 798-9130 today!